Premium Acoustic Solution for University Library from Atkar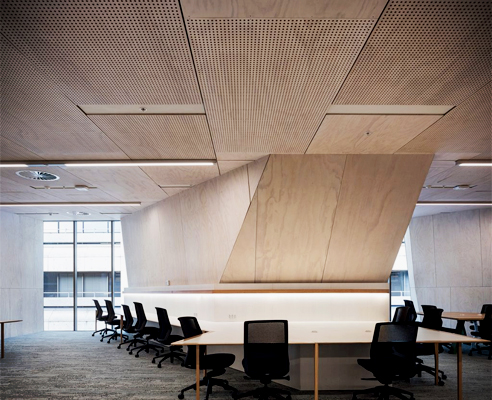 Monash Caulfield Library
A responsive refurbishment of the Caulfield Library doubling the number of study seats, and segregating the four levels into different activity zones creating more efficient and functional spaces.
With the library being the epicentre of the campus and shaping the learning paths of students, a critical review of the functional and acoustic zoning was undertaken. Atkar collaborated closely with John Wardle Architects selecting a combination of acoustic solutions which were used across the four levels. Not only did this add more character to the 1970's style building, but also ensures a functional and focused workspace flowing through the different zones.
Talk to one of our experts today, call now or visit atkar.com.au.