Commercial Polished Concrete Floor Drainage System by ACO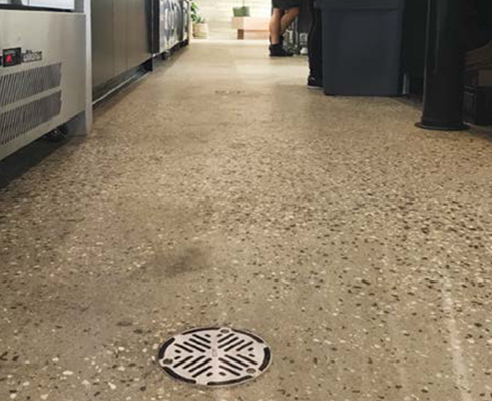 St Andrews Beach Brewery, Mornington Peninsula, VIC
St Andrews Beach Brewery is located on the Mornington Peninsular, a popular holiday and tourist destination just over an hour's drive south from Melbourne's CBD. The 38-hectare property was formerly a famous working racehorse training facility. The 1,200m grass racetrack is now an apple and pear orchard and the stables house chickens, pigs and sheep. The facility attracts a high number of visitors and provides a unique experience where they can enjoy craft beer and quality restaurant food in a beer garden surrounded by converted horse stables.
Project Design Brief
The aim of the brewery owners was to create a unique venue to attract visitors to the scenic Mornington Peninsular region by providing fresh delicious food and premium craft beer. The restaurant kitchen and bar area required a drainage system that would remove any hazardous standing water and be suitable for installation on a polished concrete floor.
ACO's Solution
Wexel 150 round Push-fit stainless steel floor waste.
Benefits
Push-fit floor drains come complete with O-ring seals to provide a quick and watertight connection to both the PVC and HDPE pipe.
The stainless steel grate harmonises with the industrial polished concrete floor.
The supplied removable strainer basket facilitates easy cleaning.
Other ACO Products Used
Stainless steel gullies.
Contact ACO or visit www.acowexel.com.au for more information on commercial polished concrete floor drainage system today.