DUROWALK™ Composite Manhole Covers by EJ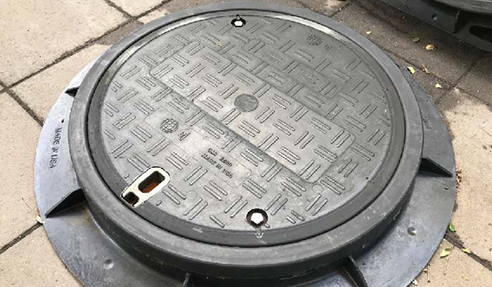 You'll Come Round to our Way of Thinking With New DUROWALK™ by EJ
The world demand for a new generation of practical, easily accessible manhole covers are taking hold right now. Manufactured not from metal, not from plastic, but from a composite compound that is impervious to harsh weather and UV destruction and yet is tough enough to rate as Class B & D, these EJ covers make more sense than anything else on the market today.
EJ manufactures a huge range of these covers in the US and Europe for a global market, so they need to be designed and moulded for a very broad range of Safety Standards, including AS3996 in Australia. Specifically, we are now making 600mm clear opening covers and frames as a lighter weight, more manageable option for the traditional sewer and stormwater industries. The new range of covers is rated Class D for roads and Class B for footpaths.
The 600mm DIA DUROWALK™ Class D (shown) is a classic example of a purely practical composite cover. It may be light, but it's very busy with features like a convenient security Penta headlock with lift, essential AS markings and load tests for reassurance. Such fit-for-purpose features as these, are designed into all EJ composite covers, so you can see there's a real effort to ease the pain around accessing all kinds of underground infrastructure.
If you're specifying the kind of project where practicalities are paramount, durability and longevity are a must, talk to the team at EJ or visit www.ejco.com.