Composite Multipart Cover for Electrical Access from EJ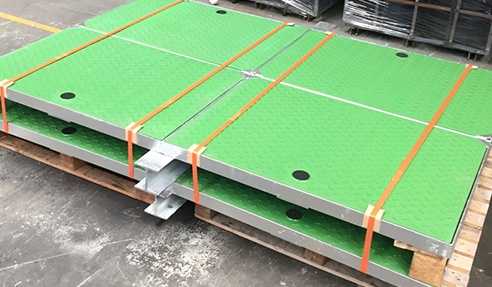 The Light & Bright EJ Multipart Cover Ideal for Power, Cable & More
Here's a first for EJ in the Asia Pacific region - a fibre composite multipart, because that's what the project called for and our Melbourne team answered with the perfect solution. Better than that, to create the ultimate solution, they utilised COMMANDO™ covers as the basis.
The obvious beauty of COMMANDO™ covers is in its light construction. But the composite is amazingly strong, too, rated up to Class C for the new 1085mm x 765mm COMMANDO™ MAX. The strength is in the reinforcement ribbing on the cover's underside and by moulding solid composite materials instead of the traditional coated plywoods that can break down with moisture impregnation.
For new installs, COMMANDO™ covers are supplied with hot dip galvanised mild steel frames for either a kerb in-line or a back-of-pit setup. The kerb in-line requires a heavier frame at the front leading edge to accommodate vehicles which may accidentally mount the kerb.
And now in the Asia Pacific region, here's a customised 1900mm x 1300mm clear opening to Class B AS3996 solution for stormwater retention pits. Classic ingenuity from EJ - it is what the market has come to expect of us. And we deliver!
All COMMANDO™ covers come fitted with only quality stainless steel precision locks that can be opened with a regular Australian Standard lifting key. The utility name and other lettering is embossed not just stencil sprayed, so it lasts for the life of the cover itself.
When a job requires a long-lasting, light and bright multipart cover, customized even, get onto COMMANDO™. Contact EJ or visit www.ejco.com today!