Global Infrastructure Access Solutions in Australia from EJ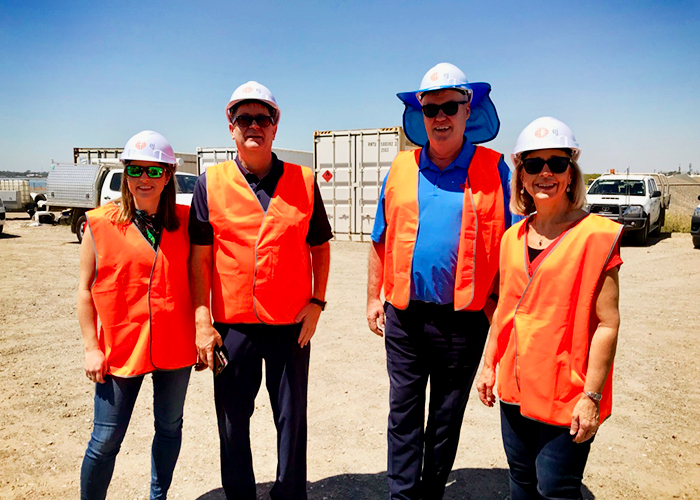 Boots On The Ground - Global EJ Visits Australia
EJ is a global business spanning the Americas, EMEA (Europe, Middle East & Africa), and the Asia Pacific. Around the world, EJ is one company with one set of values. Our products, service, and people are consistently great; no matter where in the world you need us.
Established in 1883, EJ is a family business and the Asia Pacific region recently hosted 4th & 5th generation family members who are a part of the Executive Leadership Group (ELG). Members of the ELG came in from the USA and Ireland and included the EJ President, Vice Presidents, and Director roles. The ELG are active in the global business and enjoy spending time in the field with customers and local team members.
The Asia Pacific visit included the Sydney and Brisbane factories, as well as meeting customers and viewing recent product installations at the Sydney Opera House, Circular Quay, Brisbane's new Ocean Liner Terminal, and large scale civil sub-divisions on Queensland's Sunshine Coast.
Whilst the Northern Hemisphere is in winter, the ELG's visit to Asia Pacific saw them arrive during a hot Australian summer; and numerous bushfires. They adapted very quickly swapping snow boots for work boots and sunscreen.