Complete Class D Boundary Valve Kits from EJ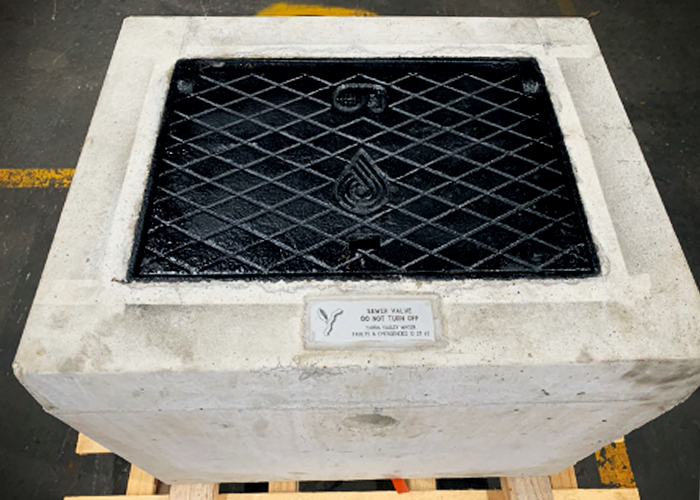 The Complete System
Class D Boundary Valve Kit
A major Victorian water retailer, Yarra Valley Water worked with the EJ team in Melbourne to develop a new Boundary Valve Kit (BVK). The BVK product will ensure that waste water cannot re-enter the property. The product enables water authorities to isolate the sewer system in the event of an issue.
The EJ BVK features a Class D hydrant style hinged cover encased in a precast surround and complete with a precast pit to house the valve kit. The hinged cover (HM108) is cast in robust ductile iron plus meets the Class D loadings for cars and trucks.
HM108 covers have an opening of 350 x 300mm and provide plenty of room for field staff to work. These covers are a proven solution, having been widely used for many years in the Perth market for hydrants and valves.
The BVK is installed in residential driveways, close to the boundary line. It will be used by Yarra Valley Water to isolate the sewer system in the event of emergency.