Monarflex screen printing - Getting your message across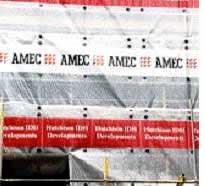 Construction sites always attract attention, why waste this valuable asset. Monarflex scaffold sheeting is a familiar sight on construction sites across the country, making it a highly visual advertising medium for either the contractor or client.
Imagine your message being as big as your building.
Monarflex can print your message, corporate logo or other visual onto the sheeting in full colour at a very competitive cost.