RAC Gas Membrane Supply and Installation by Monarflex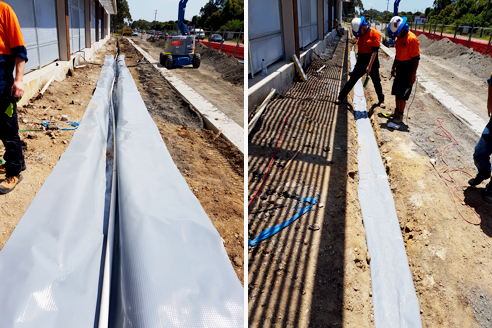 Monarflex have just completed an urgent gas membrane project on a construction site in NSW, which was due to the discovery of the soil being contaminated in an area where a trench was being dug out for the services to be laid. In conjunction with the consultant's advice and design ideas Monarflex was able to provide them with our high quality RAC membrane to obtain the necessary containment required to allow these services to be installed safely in this contaminated area.
Monarflex carried out the supply and installation of the RAC membrane as requested by the client, who in turn was very satisfied with the end result which enabled them to continue with their works with minimal disruption and avoid any further major delays on the project.