General purpose tarpaulin from Monarflex Australia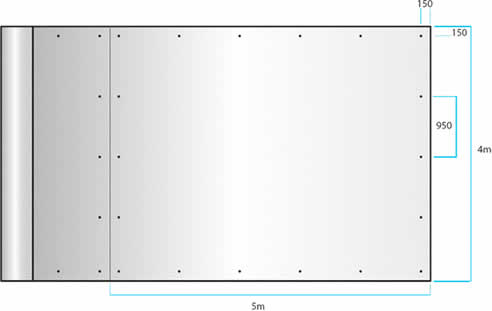 This sheeting is a lighter weight version of the standard sheeting and has eyelets placed at 950mm intervals. The eyelets remain sealed and waterproof until required.
Material - Blend of reinforced LDPE and plastomers.
Reinforcement - Polyester multifillaments in an 8mm x 8mm grid.
Roll Size - 4m x 5m x 50m and 4m x 3m x 48m.
Colour - Green and Clear.
Thickness - 0.170mm.
Tensile Strength - 11.5kN/m.
Roll Weight - 175g/m2.
Eyelets - At approximately 950mm centres around perimeter. Rolls are equipped with double rows of eyelets at 5m or 3m intervals so, if required, they can be cut into individual sheets.