Streamlined Acoustics for Unique Ceilings from Atkar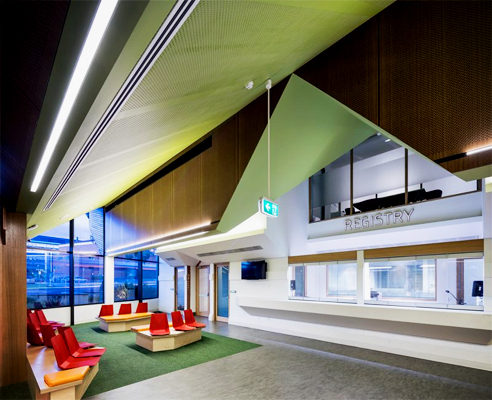 The construction of a new courthouse to create a more welcoming and collaborative place for families and judicial staff. With a number of different spaces including two courtrooms, meeting rooms, office space, chambers and a new combined entry foyer with the existing Magistrates' Court, acoustics was an integral part of the design process.
Being high traffic public areas, Lyons Architects collaborated closely with Atkar in selecting a combination of three different acoustic panel solutions to alternate between the different architectural ceilings forms. An impressive result!
Talk to one of our experts today, call now or visit atkar.com.au.