World Class Streamlined Stadium Acoustics from Atkar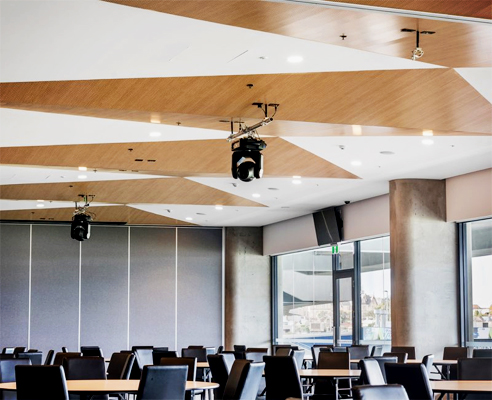 A re-development to turn a predominantly AFL stadium into a world class multi-purpose venue able to be used for a diverse range of elite and community level sports and events. Atkar's team of experts collaborated closely with Populous to devise acoustic solutions for the café, corporate suites and function room. Atkar's Au.diSlat and Au.diGroove were the ideal products to provide stability in an environment that could become acoustically challenging at peak times, while maintaining an aesthetical appeal simultaneously. The project was delivered on time and completed for the home game hosting the biggest crowd in three decades.
Talk to one of our experts today, call now or visit atkar.com.au.