Brass Edge Infill Covers from EJ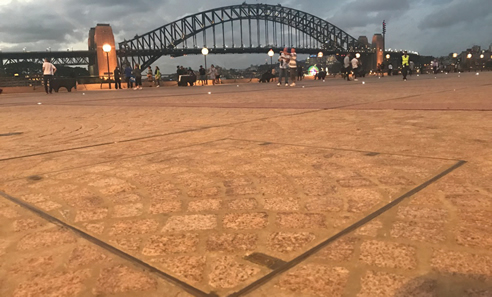 EJ in Giant Aussie Cover Up
It's absolutely true. EJ has access covers and grates in the ground all over this wide, brown land. Even though we have the West covered, this story is about the East Coast specifically.
On the Eastern Seaboard, from Australia Zoo on the Sunshine Coast, to the sweeping vistas of Sydney Harbour - that famous Bridge, Opera House, Light Rail and Barangaroo - you'll find EJ firmly entrenched with everything from Brass Edge Infill Covers to Road Gully Grates.
Queensland's Gold Coast is a showcase of EJ product throughout the Commonwealth Games construction projects. From the swimming centre to the Games Village, EJ has supplied various grates and covers: HEELPROOF™ Grates in both ductile iron and galvanized mild steel; LA60B and LA60D sewer and stormwater covers; A66B 600x600 concrete infill covers and Stainless Steel decorative edged covers.
EJ worked closely with the Gold Coast Energex team to custommanufacture a standard Energex 2-part cover and frame for electrical cable joining pits throughout this vast site.
The LB210E is a solid top 750 x 1245mm clear opening cover and frame, cast in ductile iron and load rated to the footpath rating of Class B 80kN AS3996. EJ has been making these Energex products for the past 20 years.