Urbanfil® Steel Recessed Access Covers and Frames from ACO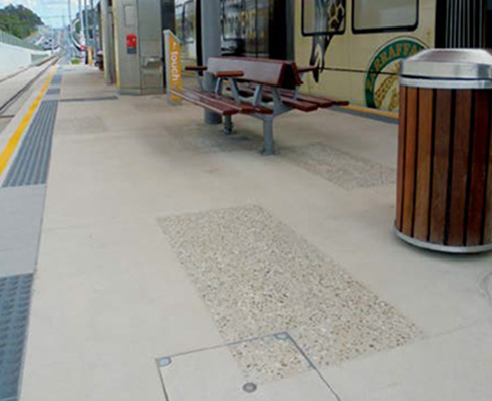 The Gold Coast Light Rail Stage 2 northern extension was opened in December 2017. The project costing $420 million links Brisbane to the Gold Coast by integrating heavy rail with light rail infrastructure. The rail line connects the Helensvale heavy rail station to the Gold Coast University Hospital light rail station. The project incorporated a 7.3km track, three additional station's, two park 'n' ride facilities and has the capacity to move 3,000 people per hour.
Project Design Brief
The light rail stations required underground utility enclosures for lighting, communications, power and CCTV security camera networks. All the cable access covers needed to be secure and accommodate a variety of construction materials including exposed coloured aggregates and various concrete finishes to blend in with the surrounding pavement.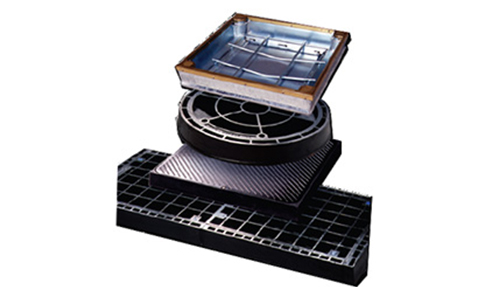 ACO's Solution
Urbanfil® steel recessed access cover and frame.
Benefits
The recessed cover can accommodate a variety of pavement materials including a variety of concrete finishes and pavers up to 25mm deep.
The 2mm thick frame is visually discreet within the platform pavement.
Each cover is secured to the frame with four M16 locking bolts.
For more product information visit: www.acoaus.com.au.