Continuous Inlet Capture System - TraffikDrain from ACO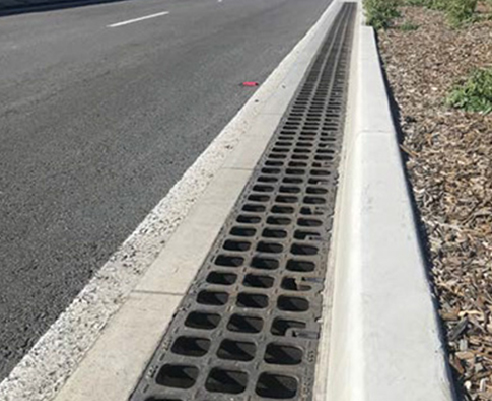 TraffikDrain for Airport East Precinct, Sydney, NSW
Sydney Airport and Port Botany are two of the most important infrastructure facilities contributing to the NSW and the Australian economy. The roads around these facilities experience heavy traffic congestion as freight vehicles transport goods to and from Port Botany and Sydney airport has 150,000 visitors daily with 75% travelling to the precinct by road. Reducing traffic congestion in and around the area, increasing capacity for future growth and improving road safety was the aim of the $170 million jointly funded Airport East Precinct upgrade.
Project Design Brief
To improve the traffic flow around the airport and to Port Botany, one of the road upgrades was to widen Joyce Drive and General Holmes Drive from two lanes to three lanes in both directions. The designers encountered challenges trying to fit all the infrastructure requirements into the allocated corridor. A continuous inlet capture system was deemed the most cost-effective method as it required minimal excavation in the narrow road corridor and ensured all the surface water runoff would be collected.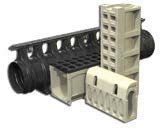 ACO's Solution
TraffikDrain TD300 with Iron Hi-Flo grates.
ACO's Technical Services Department provided designers with hydraulic performance data of the TraffikDrain system and gave advice on the optimal spacing of the pits.
Benefits
The large openings of the Hi-Flo grate ensure runoff is efficiently captured eliminating the hazard of gutter flow to motorists.
Anti-shunt lugs ensure grates remain firmly in place and are not dislodged by excessive wheel movements and braking.
For more product information visit www.acoinfrastructure.com.au.