CyberVigilant® Cybersecurity Security System Integration from CSM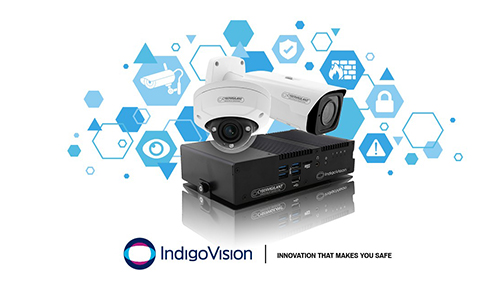 Take your cyber-security to the next level with IndigoVision's innovative CyberVigilant® technology from CSM
There are two kinds of companies in the world, those that know they've been hacked, and those that don't know it yet. With cybercrime on the rise, never before has it been so crucial to every company's safety to have cybersecurity technology installed and integrated into their security system.
IndigoVision's award-winning intelligent VMS-integrated cyber-security technology CyberVigilant® provides a quick response to potential cyber-threats. This unique and innovative cyber-security product offering has been designed with over two decades of experience. Designed to seamlessly connect with IndigoVision's Control Center, CyberVigilant® is available on a small compact device or at camera level on selected IndigoVision cameras.
Installed in over 15,000 installations globally, IndigoVision products are trusted and proven across multiple markets, in some of the highest profile sites and harshest environments. All of our products are single-mindedly designed towards enhancing your security.
Please visit www.csmerchants.com.au for more information on CyberVigilant® technology today.
Consolidated Security Merchants Profile
03 9558 8455
Unit 144, Axxess Corporate Park, 45 Gilby Rd, Mt Waverley, Melbourne, VIC, 3149