Bolt-down Ductile Iron Grates from EJ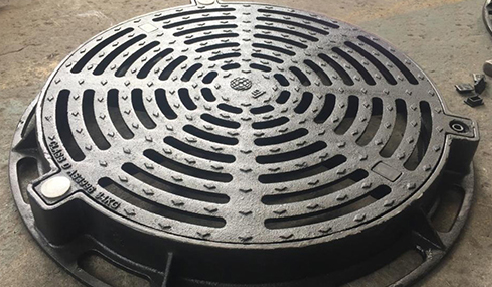 When Fit-to-Purpose is the Spec, EJ Covers the Grate Solutions
For more than 20 years, the G60D 600mm Class D ductile iron grate has been the go-to in WA stormwater infrastructure, but now with the convenience of the brand new TP800E French style bolt down high frame, the game changes.
Because this frame features 3 external bolt-down housings that makes it super easy to drop the grate into position and be confident that the bolt hole is positioned right where it should be.
For field personnel accessing the drains below in dark or drenching conditions, it's a cinch. No more fumbling, twisting and turning to line up the bolt hole with the frame and grate. It makes it so much quicker and safer to get service done.
The genius is that the grate will fit into the frame in 3 ways (due to 3 housings) and in any of these positions, the bolt holes will line up sweetly. That's what you call smart, fit-to-purpose thinking.
This grate is also available in a 75mm low frame or the standard WA 125mm high frame. And our new French TP800E covers will interchange with the grate if that's what's required.
This just goes to show two things about EJ. First of all, we design solutions that solve practical in-field solutions - easy bolt line-ups. Second, we develop the product for specific markets, as with the TF800E with its 125mm high frame for the WA market.
For more information about the new TF800E bolt-down ductile iron grates, contact EJ or visit www.ejco.com today!