Corrosion Resistant Construction Products for 25 Years by ACO
On August 11, 2019, ACO Pty Ltd have been manufacturing in Australia for 25 years with facilities in Western Sydney and more recently Goulburn, NSW.
ACO prides itself drawing on the expertise of Australian talent for its workforce as well as sourcing locally sourced raw materials for the manufacture of finished products. ACO manufactures from corrosion resistant durable materials such as polymer concrete, cement concrete, stainless steel, mild steel, and moulded plastics. In addition to this, it has multipart assembly capabilities to support its manhole access cover range.
ACO are foremost suppliers of water and cable management product solutions for a number of Australian industries - mechanical, communications, electrical, architectural, urban, and civil plus transport infrastructure.
When you deal with an Australian manufacturer, you can expect world-class customer support without delays.
See article from Penrith City Council.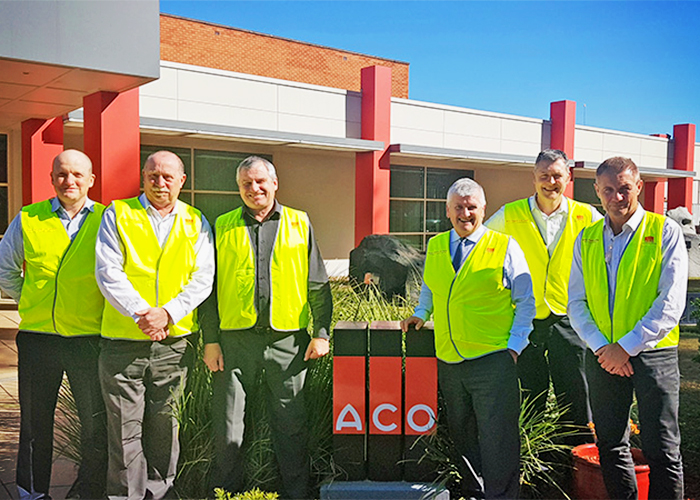 ACO Australia Staff
ACO Executive Management Team - with a combined tenure of 100 years with ACO.
(L to R) Simon Woods; Ken Klein; Sean Duff; David Eisenhuth; John Sordo; Gary Bukowski.