Box Culvert Safety Screens from EJ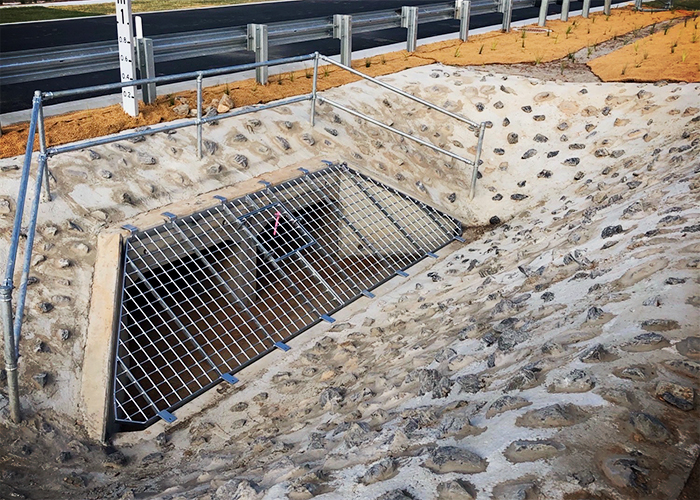 Protecting Underground Stormwater Structures
With our certified welding team, EJ in the Asia Pacific region is always ready to help out with a range of new products.
Box Culvert Safety Screens are a custom fabricated product to suit precast concrete headwalls and box culvert stormwater structures. Box Culvert Safety Screens are manufactured in galvanised mild steel and can feature a lockable access door. This ensures that the stormwater culvert remains secure and is not accessible by unauthorised people. It also helps in the event of flash flooding due to limiting access to the underground systems.
This is a new product to help our civil construction clients. At EJ we continue to develop products to improve your infrastructure access solutions; Such as aluminium pump station covers, road gully grates, dome grates, vee grates, manhole covers, kerb adaptors, and step irons.