Vandal-proof Sand Containers & Erosion Mats from Polyfabrics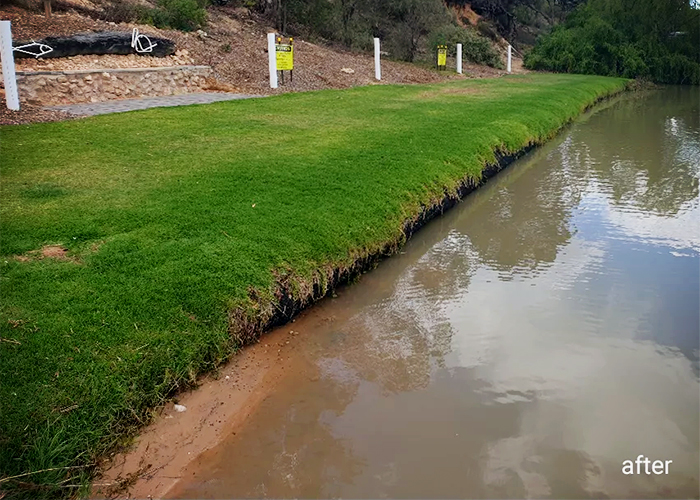 Polyfabrics and their vandal-proof sand containers plus erosion mats have made it possible to bring a new life to the Swan Reach boat ramp. For many years, the ramp was exposed to riverbank erosion primarily due to the side thrusters utilised by PS Murray Princess when landing and alighting its passengers. Previously, the river port had been relying on their old gabion baskets to minimise erosion, until they'd started to wear down, both in terms of functionality and aesthetics.
The main objective was to build a deep-water mooring facility for the houseboats when stopping at Swan Reach plus resolve the issues with the gabion baskets. To prevent the occurrence of sinkholes, Polyfabrics decided to leave the gabion baskets in position and install their vandal-proof sand containers and erosion mats on top. To shore up the footing, the team also had to reposition and tension the gabion baskets.
The sand containers and erosion mats managed to double the strength of the riverbank and effectively combat erosion. Learn more about these vandal-proof sand containers & erosion mats and more erosion solutions from Polyfabrics by heading over to www.polyfabrics.com.au today.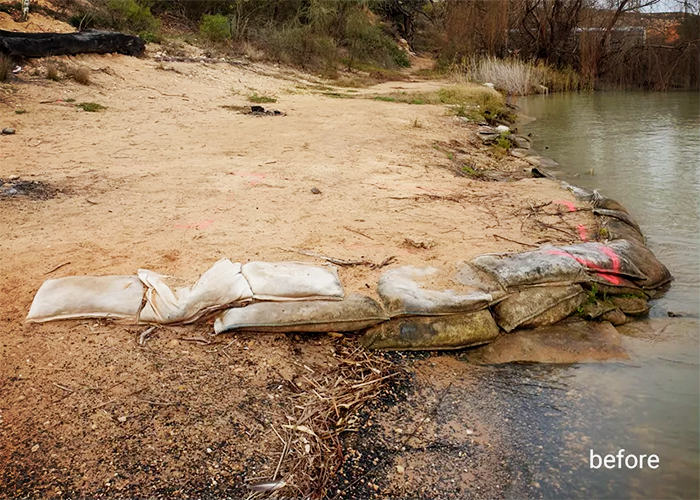 Stages prior to completion.