Drainage Grates for Roof and Floor Applications by EJ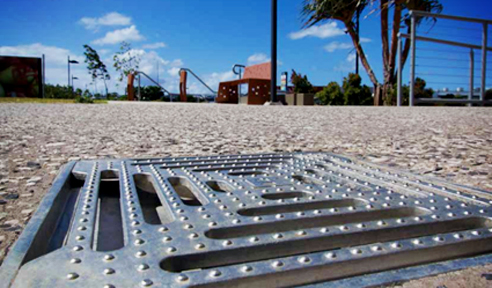 Drainage grates for roof and floor applications are part of a greater stormwater management system in the urban landscape. EJ addresses the rising demand for drainage grates with a versatile range that delivers superb performance, all the while contributing an aesthetic value to both commercial and residential properties.
For more than a century, EJ has been a trusted world leader in access solutions for multiple industries, including construction, civil engineering, water, and telecommunications. While their manhole systems have become the industry standard for controlled entry to underground utilities, EJ's drainage grates for roof and floor applications are designed to accommodate water and sediment flow from the surface. The drainage grates facilitate runoff, transporting it to a pipe or tube to the underground sewer and drainage systems. Thus, ponding scenarios on the ground and roof are reduced to preserve the structural integrity of establishments, and promote the general safety of the community.