Accessible Footpath Renovation with Drainage by ACO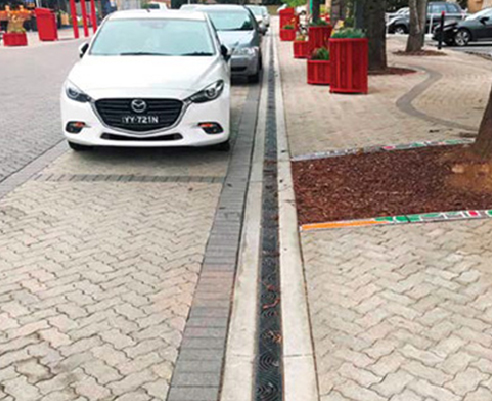 KlassikDrain for Jan Street, Newton, SA
Jan Street is a small street between Newton Central Shopping Centre and Newton Court Shopping Centre that required an upgrade to be safe for pedestrians plus be more visually appealing. After extensive community consultation, Jan Street was redeveloped and reopened in June 2017. A section of the street was raised to one level to provide greater accessibility for pedestrians, wheelchairs and bicycles. The newly landscaped public space enables day and night time activities, entertainment, food markets and socialising. The new seating, public artwork, planter boxes, and lighting improve safety while visually enhancing the area.
Project Design Brief
A central component of the design was to make the street and footpath one level to enable greater accessibility. Designers required a trench drainage system that would effectively remove surface water runoff from the flat pavement, be strong to withstand vehicle wheel loads with grates that are visually appealing and pedestrian safe.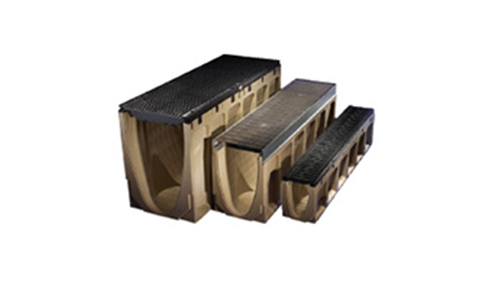 ACO's Solution
KlassikDrain KS100 with Iron Wave Heelsafe® Anti-Slip grates.
Benefits
The 0.5% built-in slope of the KS100 channel facilitates efficient runoff to the outlets whilst enabling the surrounding pavement to be constructed flat.
Iron Wave Heelsafe® Anti-Slip grates are certified to AS 3996 Load Class D.
The Iron Wave Heelsafe® Anti-Slip grates conform to pedestrian safety requirements AS 4586 and AS 3996 and have a slot size less than 10mm for stiletto heel safety.
For more product information, visit www.acoaus.com.au.