HeelProof Grates with Anti-Slip Formations from EJ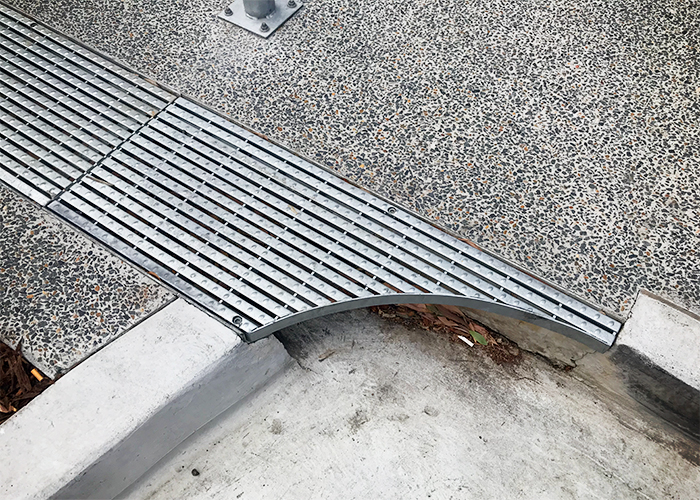 On the new Calile Hotel project in Brisbane's New Farm district, patented EJ HeelProof™ grates were the perfect drainage and street crossover solution.
Australian construction projects are increasingly calling for drainage grates in pedestrian areas, to be safe for high heeled shoes. The industry standard for this level of safety is drainage gaps of 9mm or less.
EJ manufactures a range of HeelProof™ grates (sump and trench style) in ductile cast iron, galvanised mild steel, and stainless steel. Class load ratings range from Class A (10kN), Class B (80kN), Class C (150kn), and Class D (240kN).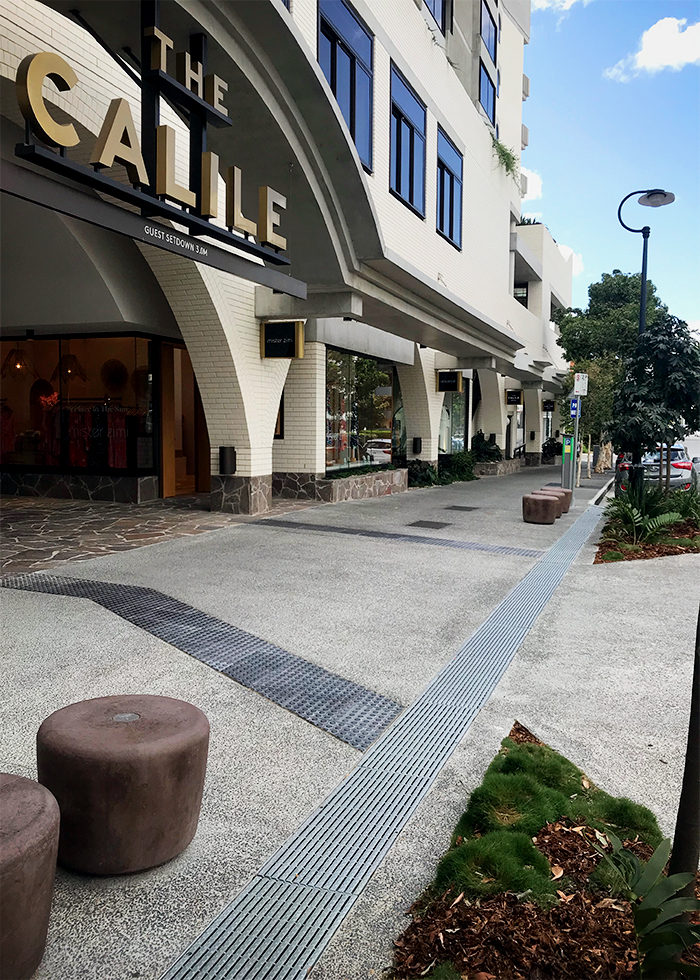 EJ HeelProof™ grates feature formations on the top surface of the grate to provide an anti-slip feature; especially important in wet conditions. Grates are also bolted down for security and anti-rattle.
Additionally, the galvanised mild steel range can also be custom colour coded in a non-slip grit paint where desired. Past projects have seen the grates painted yellow or red for added safety and high visibility or darker greys to blend into the surrounding pavements.
EJ teams actively care about the products we design, manufacture, and sell. We are proud to cast our EJ name on your infrastructure.