'Rust' Effect Finishes for Exterior from Porters Paints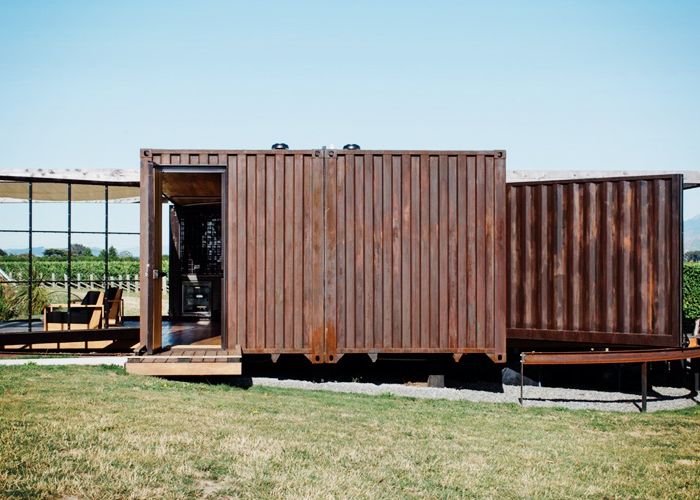 Rust effect finishes have been made possible for the latest off-the-grid dining pavilion project, the Constellation Brands Vineyard, Marlborough. This is thanks to the supply of Liquid Iron and an Instant Rust tinting system from Porters Paints. The unique tinting system has successfully supported the original concept, creating a pavilion that looks like a weathered shipping container on the outside, but opens up to a refined, elegant interior space similar to a jewellery box.
Combining the latest paint technology with expert traditional methods and the finest raw materials, Porter's Paints Liquid Iron and Instant Rust created a genuine rust-look around the container's exterior while also protecting the underlying substrate from oxidation. The rust effect finish enabled a truly authentic exterior, with an aged and natural beauty harmoniously contrasting with the refined elegance of the interior.
Explore more of the huge range of paints and colours from Porter's Paints by heading over www.porterspaints.com today.