Dark Natural Paint Colours for Classic Homes by Porters Paints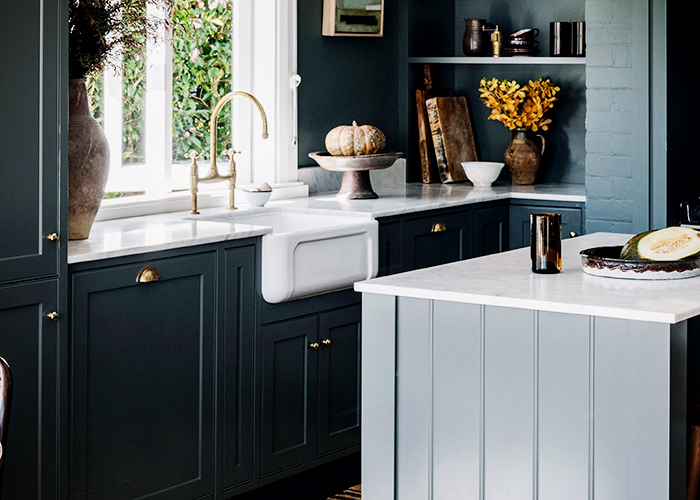 Porters Paints are delighted to have been specified for the beautiful transformation of this Southern Highlands sanctuary, Werona Cottage, an original, 1930's two-bedroom weatherboard retreat in New South Wales. The refurbishment was led by its new owners James Watts, Managing Director of rug brand, Armadillo and partner, Tony.
"Werona" originates from an aboriginal word that means "quiet" - a perfect name of choice for the cottage's quaint countryside location. In this case, Porters Paints were ideal for reinvigorating the walls, cabinets and trims. The owners opted for a bold yet sophisticated colour scheme to update but also enhance the vintage charm of the home while remaining true to its name.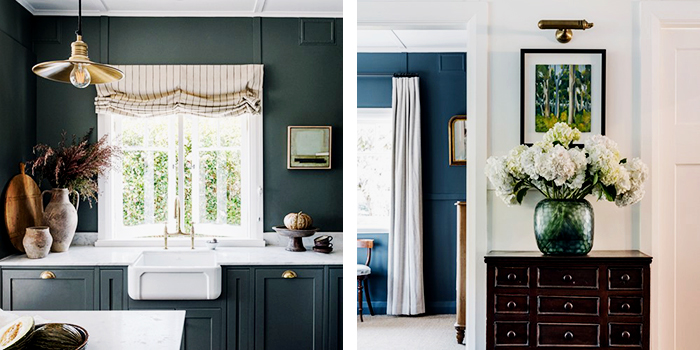 In the kitchen and dining areas, Highlands Grey was the ultimate colour of choice. Aqua Satin was used on the cabinetry and trims, while an Eggshell Finish was applied to the walls to achieve a lustrous appearance. The living room and hallway areas feature Popcorn - an ideal natural white colour - while North Sea in an Eggshell Finish was used in the bedroom for its rich and moody qualities. The exterior of the cottage showcases a soft, neutral colour scheme with Salt Wattle in Eggshell Acrylic and Popcorn in Aqua Satin for the trims.
For more information regarding this Werona Cottage project, or more inspiration using dark, natural colours in classic homes by Porters Paints, visit www.porterspaints.com today.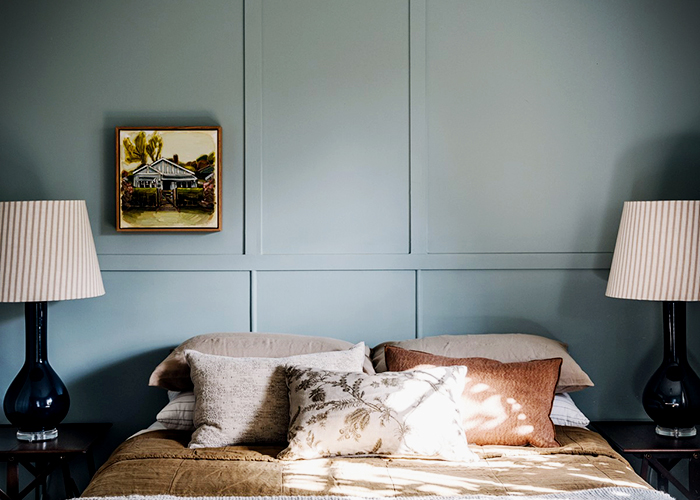 Guest bedroom wall featuring Duck Egg in Eggshell Finish by Porters Paints.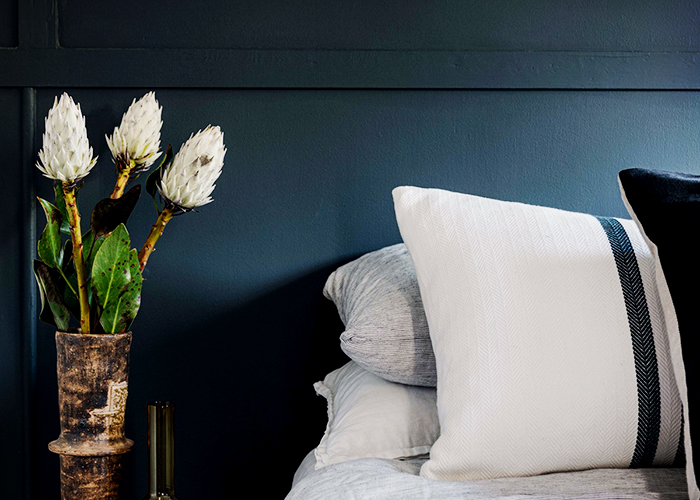 North Sea in Eggshell Finish by Porters Paints featured in the main bedroom.