Natural Washes for Byron Bay Vacation Home by Porters Paints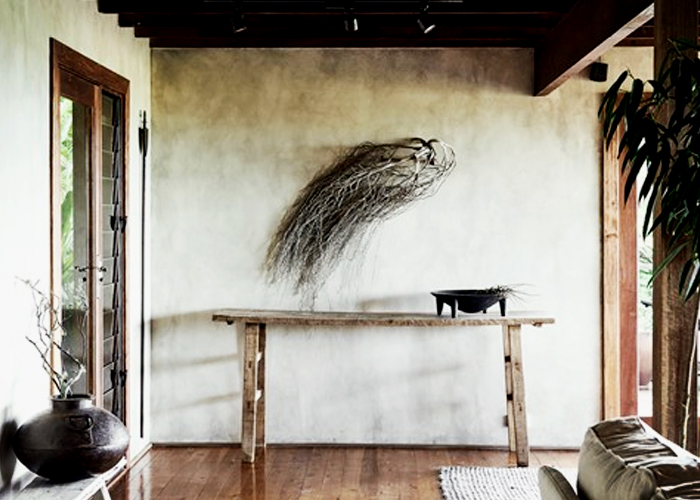 Hand-applied Natural Washes from Porter's Paints were ideal for the wall finish of Eastern Rise Byron Bay, a creative, nature-inspired vacation home nestled in the hills of Byron Bay. Architects, Genine Noakes Design specified the paint finishes French Wash and Wood Wash to add layers of texture and warmth on every surface. It resulted in a natural, neutral, and restful retreat space with an aesthetic likened to the Japanese philosophy of Wabi Sabi.
Colourist and artist, Desa applied Porters Paints custom-blended Natural French Wash via a muslin-rag technique. A photographer's dream, the complete matte finish has created a look reminiscent of natural stone, softening the streaming light that fills the space. Meanwhile, Porters Paints Wood Wash was formulated in a bespoke colour to match the organic shapes and variation of the existing timber clad walls. Residents are able to unwind in a room with a rich, warm, and refreshing atmosphere, combined with clean crisp linens and abundant light.
Get in touch with Porter's Paints to learn more about their range of Natural Washes. Visit www.porterspaints.com today.