French Wash Wall Finish for Penrith Cafe by Porters Paints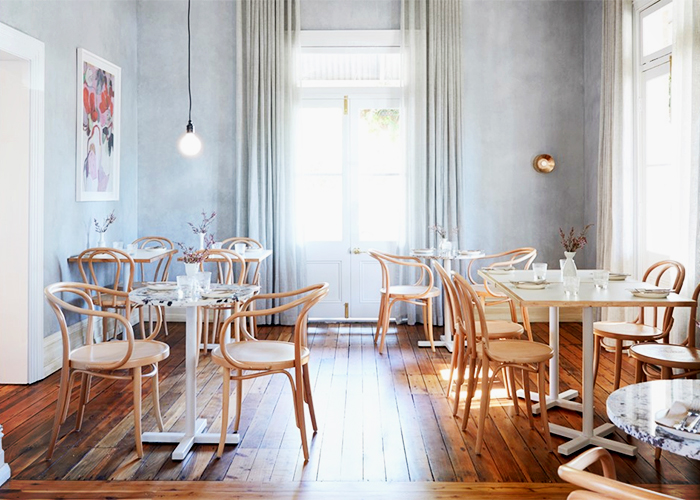 Architect Matt Woods has successfully remodelled the Percy Plunkett Cafe, Penrith, with an old-style yet new textural design using French Wash wall finishes from Porter's Paints. These handmaid paints are widely popular among the architects because of their elegant and timeless effects, perfect for honouring old or historical buildings such as the Percy Plunkett Cafe.
The application of Porter's Paints French Wash wall finish has created an aesthetically pleasing patina on the interior wall surfaces of the cafe. A warm and relaxing atmosphere was achieved with the combination of a light colour scheme, using French Wash paints Low Sheen in Mist with Elysian and Low Sheen in Bone with Soapstone. A muslin rag painting technique was also employed to provide a subtle broken-colour effect, evoking a cool grey tone.
French Wash wall finishes by Porter's Paints are more versatile than you might imagine. Discover the complete colour range by heading over www.porterspaints.com today.