Mineral Paints for Melbourne's Palais Theatre from Porter's Paints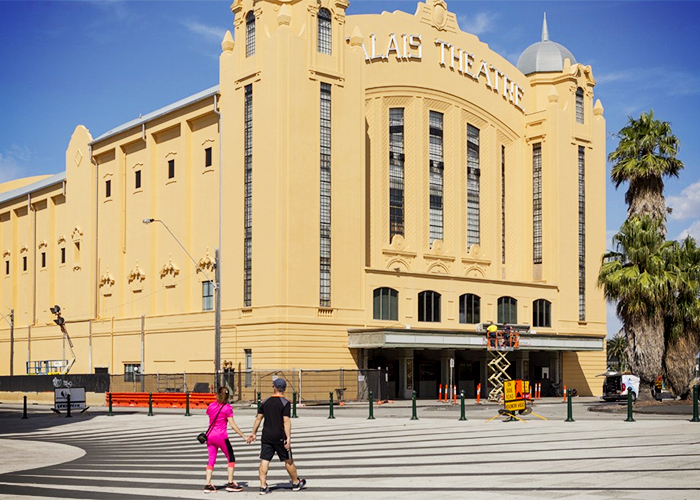 Porter's Paints was contracted to supply its modern mineral paints for the restoration of the Palais Theatre in St Kilda, Melbourne. Architects, Lovell Chen were encouraged to use Porter's Paints mineral paints because of their versatility and unparalleled colour durability.
The Palais Theatre is a heritage performing arts venue with a very colourful history that stretches back to 1927. For decades, the exterior of this coastal building has been constantly renovated and re-decorated to maintain its integrity and vintage appeal. Due for further restoration, Lovell Chen took a different approach, and has decided to peel back every layer of the existing paint to the original bare render.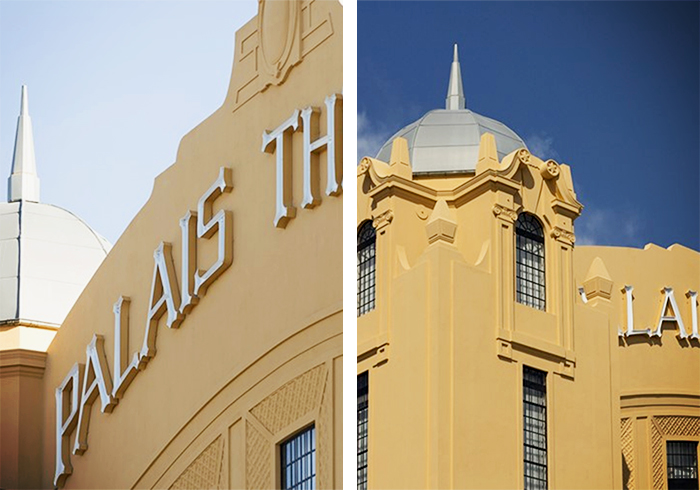 For the final paint finish, the architects passed the job onto the professional colourists at Porter's Paints headquarters, wherein they recreated the original colour of the Palais Theatre using the modern, handmade mineral paints coloured with lightfast pigments. Based on a premium silicate paint, these mineral paints have also provided the building optimum protection against the harsh southern coastal climate of Australia, ensuring a lasting glow that will stand the test of time.
Specify Porter's Paints mineral paints for your new or current project. Get in touch with the experienced team from Porter's Paints by heading over to www.porterspaints.com today.