Securemax® 358 Mesh Fencing Acquired by Australian Security Fencing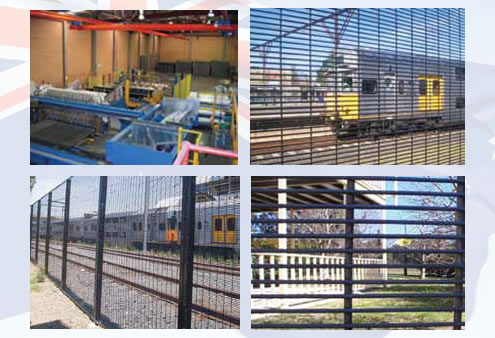 AUSTRALIAN SECURITY FENCING PTY LTD ACQUIRES AUSTRALIAN
SECUREMAX® 358 MESH FENCING MANUFACTURING PLANT
There is no doubt that most companies have been affected by the Global Financial Crisis in one way or another and it is strongly recognised that imports are placing a huge burden on locally manufactured products. As such, Australian Security Fencing Pty Ltd (ASF) have been hard at work behind the scenes, developing improved products and manufacturing techniques to ensure that the first and best, fully Australian-made 358 Security Mesh and Securemax® fencing system remains the premium choice for the Australian security fencing market.
In order to provide a highly competitive price structure with the best supply chain in the market, ASF have in recent weeks, completed the acquisition of the most sophisticated 358 welded mesh manufacturing plant in Australia. "This acquisition will provide our company and our customers with a wide range of security mesh products in various apertures and finished sheet sizes. As in the past, we will be manufacturing our mesh products from Onesteel premium raw materials which means that the quality and performance of the Securemax® 358 mesh will maintain the high reputation that our clients are accustomed to" stated Steve Rosier, owner of Australian Security Fencing Pty Ltd.
"It is a fact that 358 type security fencing is becoming a product regularly specified for fencing projects. With over 23 years in the fencing business, ASF's skilled staff are able to provide the highest level of support, including drafting and engineering for our products and systems in order to support our clients project requirements. All our products undergo stringent testing and most are SCEC endorsed for Government projects by the Government so you can be sure you're getting the best security fencing products.
"Whether it's security mesh or a complete security system/solution you require in the future, I ask that you give an 'Aussie' company a go at pricing your next project. We have extensive experience in supplying nationally and overseas, so we can deliver anywhere" said David Odell, ASF's Sales & Marketing Manager.
Visit our website - www.asf4u.com.au - to view our range of products.