School Security Fencing from Australian Security Fencing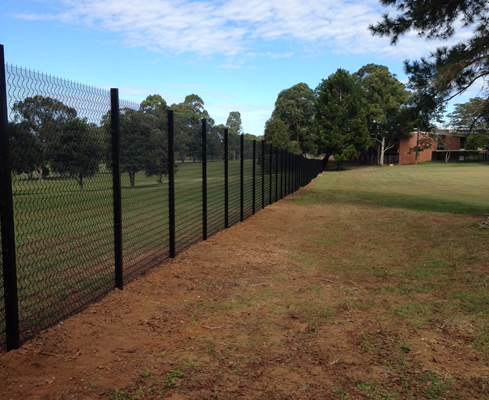 Corromesh 358
Casino High School moves with the times. with the installation of a new Powder Coated Corromesh 358 Security fence from Australian Security Fencing.
The Fence divides the school from the local golf course. Not only is the fence very stylish and visually unobtrusive as well as golf ball proof.
The fence is ideally suited high security and video surveillance. The Corromesh 358 fence with 75 x 13 aperture make it nearly impossible to get a hand hold to climb, and also make it extremely difficult to penetrate compared to other security fences.
Corromesh 358 is made from quality Onesteel high tensile zinc alloy coated wire, this will ensure the fence is still around in many years to come.
With a normal Corromesh 358 fence installed in a non coastal area expected to have a life expectancy in excess 25years.