Office Access Floor for Cables, Data & Power from ASP Access Floors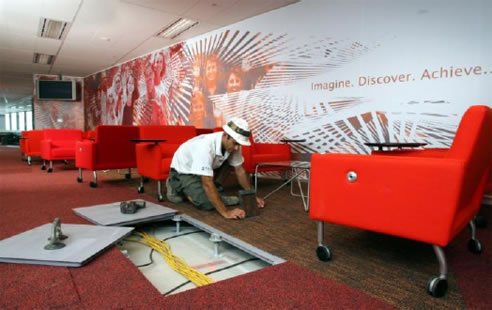 Westpac Head Office - Sydney NSW
Project Size: 72,000 m²
Value: $ 6.4 Million
Builder: Leighton Contractors
Program: Start Date: August 2008
Handover Date: October 2009
Application
RAF 01 - CF Bare Panel
FAF 02 - CF HPL Rigid Grid system
FFH 150mm
Provide an access floor for the purpose of distributing cables/ data and power throughout the building without the need for cable trays.
Provide computer room floors to several IT and Comms rooms throughout the building.
Scope of work
Supply and installation of stringer less ASP CF system to general office area with a FFH of 150mm.
Installation of heavy grade data/comms room access floor for smaller communication room throughout the building.