Access Floor System for Libraries from ASP Access Floors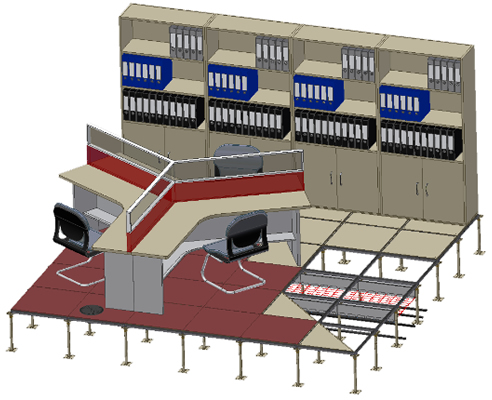 Steel Cementitious Panel - SC Rigid Grid System
The Rigid Grid System from ASP Access Floors as the name suggests has a permanently fixed rigid grid under structure made up from the pedestals and stringers. The stringers are screw fixed onto the pedestal heads forming a perfect 600 x 600mm square grid.
System Applications
The SC rigid grid system is designed for applications where:
1. Where there will be constant rolling activity on the floor: i.e. banks
2. General high load and traffic areas: i.e. Corridors and lobbies
Design Features
Gravity Fixed Panels
Panels are gravity fixed to the understructure with stringers providing location and extra strength.