Steel Pedestal Access Floor System from ASP Access Floors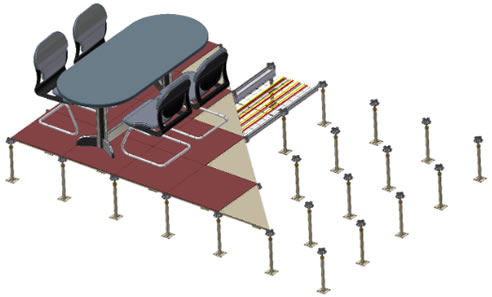 Steel Cementitious Panel - SC Ultra Fix System
If you are looking for a standard system for general office like applications, then look no further than the The SC Ultra fix panel.
This is a stringer less system where the panels are screw fixed onto the pedestal heads. This system is widely used for power and data cable management, and also for applications where there is a need for an under floor baffle/plenum or air highway.
System Applications:
General Offices Banks
Learning Institution
Libraries Casinos
Design Features
In-built Expansion Joint and Cut Out:
The panel has a special expansion cut out, and the pedestal head is fitted with an expansion gasket designed to keep the panels separated by 0.3mm at all times. This eliminates the panels clicking or rubbing up against each other during expansion.