Building with Engineered Timber from TECBUILD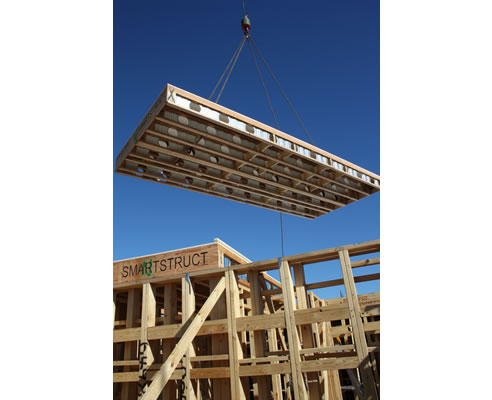 FUTURE BUILDING WITH ENGINEERED TIMBER
Pre-fabricated timber framing and engineered wood products are being utilised to lower construction costs in residential and commercial buildings up to 5 and 10 storeys high.
A construction revolution is underway in Australia with many builders changing to timber panel systems for medium and high density residential buildings instead of using traditional steel and concrete.
These advances are influencing future construction by saving weeks in building time, and reducing both on-site and development costs.
This will be a major topic at the Frame Australia 2014 Conference on May 19 at Park Hyatt Melbourne, held in conjunction with the Engineered Wood Products Association of Australasia.
International and local speakers will provide updates on new technologies and construction trends for pre-fabricated timber and wood panel systems, along with displays by building products exhibitors from Europe, North America and Australia.
The Frame Australia event is unique in creating a national gathering of delegates from both the timber and engineered wood, and building design and construction sectors.
For more information visit the website www.frameaustralia.com