Safer Roads with Road Gully Grates by EJ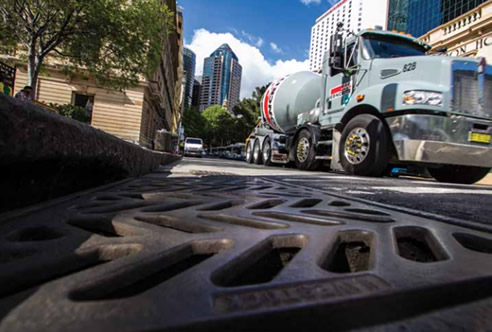 Road gully grates by EJ offer the dual purpose of protecting underground utilities from unauthorised entry, and protecting the community from flooding scenarios during inclement weather conditions. As with all the products in their extensive catalogue, EJ builds road gully grates in adherence to no less than international standards of quality.
EJ supplies a comprehensive variety of road gully grates, each with their own distinctive features for both commercial and residential applications. The products in the lineup are engineered using galvanised mild steel or ductile cast iron. These industry standards are widely used for their superior structural strength and resistance to water, saline air, and other agents of corrosion. Thus, road gully grates by EJ are hard-wearing, with little to no signs of exhaustion even after long-term service under demanding conditions.
Road Gully Grates and the Community
Road gully grates are founded on EJ's core set of values: safety and security; honesty and integrity; respect for others; quality and excellence; environmental responsibility; and, most importantly, social responsibility. The ultimate goal of the family-owned company is to meet customer-driven quality in providing access solutions for the joint welfare of people's lives and the environment.
Road gully grates go through a state-of-the-art manufacturing process. The end-results are cost-efficient drainage solutions that use less resources, while maintaining sound structural integrity and load rating. EJ continues to innovate eco-conscious ways of building drainage solutions that reduce their emissions and carbon footprint in nature.