Corporate Building Acoustic Control from Atkar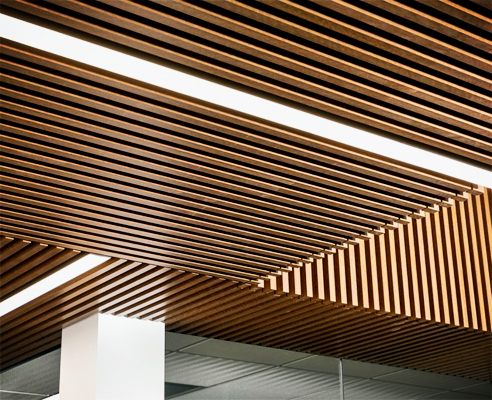 A new 5 star energy efficient and sustainable office building fitting for a prestigious business park. With the lobby opening out onto the street and the potential of being a high traffic area, an acoustic solution was called for to prevent unwanted noise from reverberating through the open space into the offices. Atkar's Au.diSlat was the ideal choice providing both acoustic absorption and a stunning architectural feature, lining the ceiling of the ground level and wrapping up the walls to the second level.
Talk to one of our experts today, call now or visit atkar.com.au.