Freestyle Custom-Made Grate Design FASS by ACO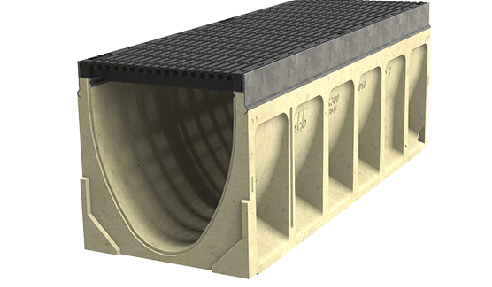 Freestyle Grates for University of Sydney, Camperdown, NSW
The newly constructed Faculty of Arts and Social Sciences (FASS) building at the University of Sydney is part of a $700 million infrastructure upgrade.
Project Design Brief
Designers wanted a unique custom-made grate design that symbolised the university's strategy that recognises indigenous culture. The grate also delineated the two levels at the site using the organic forms of the water flowing between the levels as inspiration. The designers also required the grates to be pedestrian safe, slip resistant and coordinate with the surrounding paving material.
ACO's Solution
KlassikDrain K300 system with custom designed Freestyle grates named 'FASS'.
ACO's Research and Development department took the designer's concept and developed it to the finished installed product.
Benefits
ACO custom-made the iron Freestyle grate to the designer's unique specifications.
The custom designed 'FASS' grate has a 10mm slot width and slip resistance rating of P5 to AS 4586, meeting the designers' pedestrian safety and anti-slip requirements.
The DrainLok barless and boltless locking mechanism enables quick fitting and removal of grates, which reduces maintenance time.
For more product information visit: www.acodrain.com.au.