Multi-Part 12-Part Access Cover - Rhinocast from ACO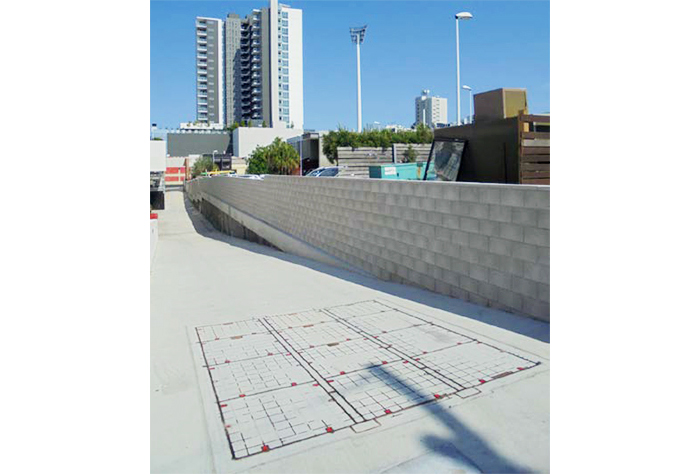 Wellington Apartment Hotel, East Brisbane, QLD
The Wellington Apartment Hotel is a boutique self-contained apartment complex suitable for corporate travellers and holidaymakers. It is situated at Kangaroo Point and conveniently located close to the Brisbane CBD, the Gabba Cricket Ground, Queen Street shopping mall and the City Cat ferry service. The complex also provides free secure covered parking on two levels for 158 vehicles.
Project Design Brief
A large electrical transformer needed to be located below ground on the first level carpark as there was limited space outside the building. Designers required access to the transformer for maintenance and any future upgrades.
ACO's Solution
Rhinocast® multi-part 12-part access cover.
ACO Technical Services provided the structural designer with a detailed rebate and beam drawing for the 12-part multi-part access cover to be incorporated into the concrete slab.
Benefits
The weatherproof covers minimise the risk of water entering the lower level car park.
Class D covers are load rated to cater for service vehicles.
For more product information visit www.acoaccess.com.au.