Honeywell NetAXS-123® Access Control from CSM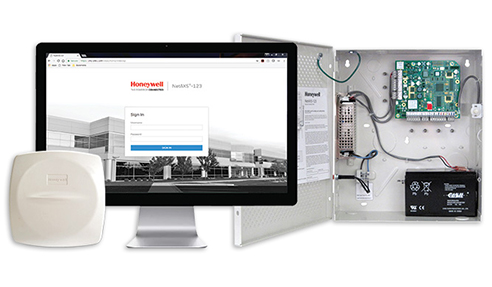 CSM Distributes Honeywell's NetAXS-123®
CSM introduces Honeywell's NetAXS-123 enabling you to securely manage your system anywhere there's an internet connection. The user-friendly design makes it simple to install and easy to operate. The system easily adapts to existing IT infrastructure and methods so as your needs grow, NetAXS grows with you.
Simple and enhanced access control, NetAXS allows you to easily add doors with 1 or 2 door add-on boards with the flexibility of managing the system in 3 different host modes. You can manage NetAXS-123 using the embedded browser, MAXPRO® Cloud's secure cloud infrastructure, or WIN-PAK®'s integrated security suite.
Features include embedded, cloud and software hosted capability from one panel that integrates with WIN-PAK and MAXPRO Cloud. Add additional doors, video, intrusion, and mobile application support as your business needs to expand without replacing panels. Encrypted communication between panel and host and no dedicated PC costs with embedded web clients.
For more details on Honeywell's NetAXS-123® access control, visit www.csmerchants.com.au.
Consolidated Security Merchants Profile
03 9558 8455
Unit 144, Axxess Corporate Park, 45 Gilby Rd, Mt Waverley, Melbourne, VIC, 3149