Recycled Metal Infrastructure Castings Manufacture by EJ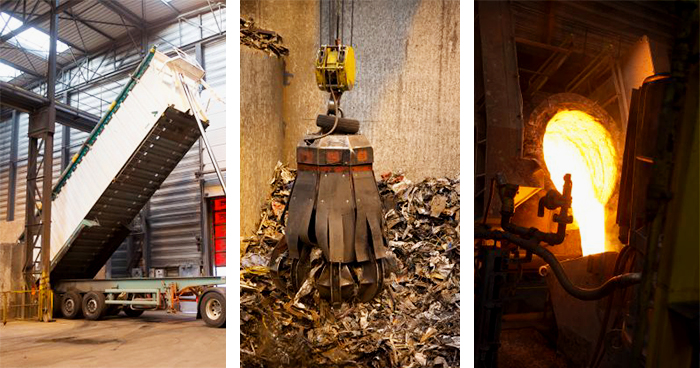 Think Green
Think Black Castings with EJ
As a good neighbour, EJ strives to be respectful stewards in the communities in which we operate. Every day at EJ foundries in North America and France, we recycle thousands of tonnes of post-consumer scrap metals into new, useful products. Products produced at our foundries are 100% recyclable. Post-consumer and post-industrial scrap metals are recycled into castings that build your infrastructure.
Our North American foundries (Michigan & Oklahoma) manufacture castings which contain over 85% recycled content whilst meeting some of the most stringent environmental regulations in the world. At our foundry in Saint-Crépin-Ibouvilliers (France), castings contain at least 92% recycled material.
EJ is determined to improve on the environmental legacy that has guided us throughout our 137 year history.