Custom Mild Steel Civil Construction Products from EJ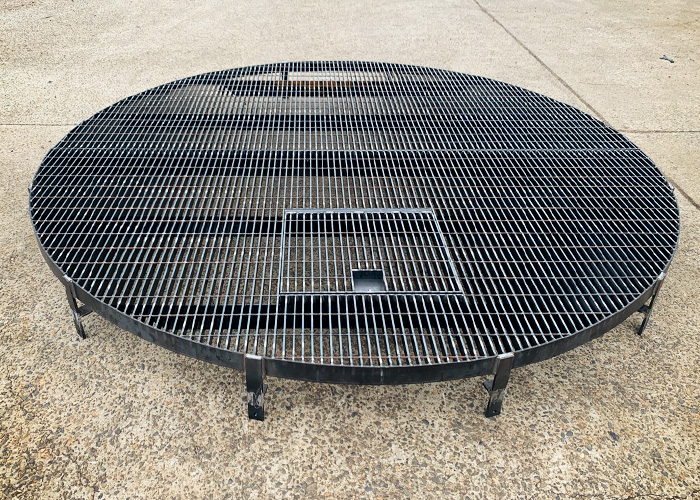 Custom Mild Steel Products
The fabrication team at EJ in Brisbane are ready to build custom mild steel products to help our civil clients with their projects. For example, working on a civil subdivision at Morayfield (halfway between Brisbane and the Sunshine Coast), EJ assisted in the design and fabrication of a raised grating structure for a Humes 2900mm diameter precast pumpwell.
EJ have been able to manufacture the large grate to sit perfectly above the precast pumpwell. The grating has been made with a hinged and secured access door.
EJ are your team on the ground to help out with your access cover & grating requirements.