Energex Supplier Quality Awards from EJ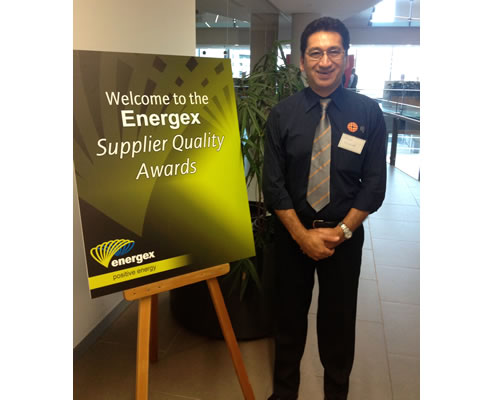 After supplying to Energex for the past decade, EJ was proud to be invited to the recent Supplier Quality Awards breakfast in Brisbane.

The Supplier Quality Awards were established to recognize the efforts, hard work and innovation that suppliers provide to Energex. EJ was selected as a finalist in the top 5% of suppliers to Energex for 2012. "As our brand promise says, we are the global leader in providing the best infrastructure access solutions; fueled by innovation and driven to deliver unparalleled customer service. This is something we really believe in at EJ and we work hard to deliver on this promise." said John Gilbert, National Sales Manager for EJ in the Asia Pacific region Energex is the major distributor of electricity in South East Queensland and has a strong reputation for network asset management including specialised engineering services, metering applications and energy solutions. EJ supplies many of the access covers that can be seen over the new Energex electrical pits in the Brisbane footpaths and roadways. The Energex electricity distribution network spans more than 25,000 square kilometres throughout South East Queensland and includes Brisbane, Ipswich, Gold Coast and the Sunshine Coast. The South East Queensland population has increased over the last 10 years, leading to a significant growth in customer numbers and a rise in energy demand. This had led to an increase in the electricity network. "Many years ago Energex used mainly the traditional infill covers. We then showed their engineering teams our new solid top covers and they could see the immediate benefits of reduced installation time and lighter lifting weights." "Now with our innovative global products from EJ foundries in the USA and France, Energex are showing an interest in our new hinged covers, special security locks and the lift assist mechanisms. Our innovations will help Energex better manage access to their growing networks," said John.