Exterior Linear Lighting with Cog LED from Intralux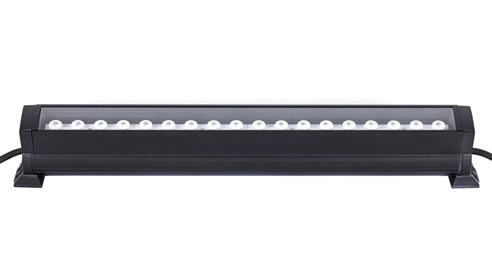 COG LED - HIGH PERFORMANCE LED ILLUMINANCE IN ALL CONDITIONS!
Cog LED is the definitive winner when choosing an external IP65 linear projector system, ideal for facade and perimeter wall grazing or highlighting. Utilising the latest CREE LED technology, Cog LED is a bulletproof, exterior linear projection system that is fully integrated, interconnectable and IP65 rated.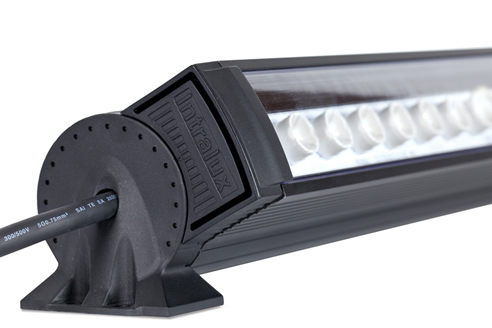 Designed and manufactured in Brisbane, Australia, from components known to be highly resilient to external environments such as hot / dry / wet and humid, and is comprised of alloys, plastics and silicon that meet or exceed stringent approval requirements. These fixtures have been designed to combat significant levels of vandalism as well as harsh elements such as those experienced in the Arabian deserts.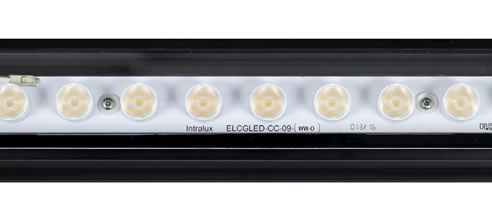 Cog LED is a lighting designer and engineers' best friend. The luminaire works for you offering many options such as 3 optical packages including Narrow (17°), Oval (36°x 16°) and Wide (60°) which eliminates the need for a beam controller. Another excellent feature is the 150° adjustability of the fixture. Once the fixture is set to where it needs to be aimed, the fixture can be locked off to ensure that it cannot be tampered with by unauthorized individuals. Interconnectability is another characteristic which sets this luminaire apart from all the rest, with its sophisticated 'Plug+Go' system which enables up to 60 meters of product to be connected together from one electrical circuit connection.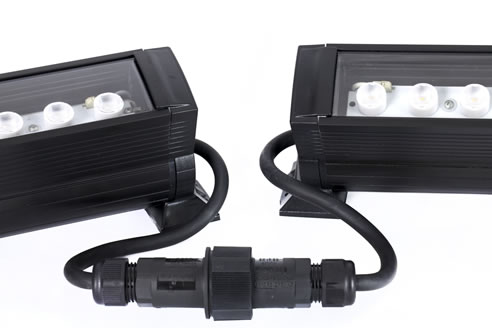 Cog LED has 'gone off with a bang!', and is now featured on several prestigious projects in the Middle East such as the Beirut Souks Shopping Mall Development in Lebanon.
The luminaire shows itself as functional lighting, a turn-key solution for building designers through to facilities managers and occupants. Featuring high performance, energy efficiency and ease of installation while also offering piece of mind with a factory 5 year warranty, Cog LED really offers the best of all worlds.