Fall Prevention Window Screens from Alspec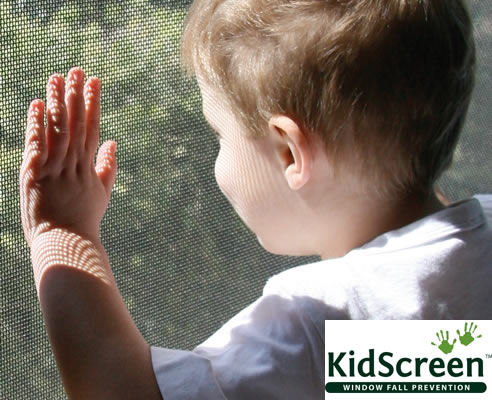 Kidscreen Window Fall Prevention
The fall prevention screening solution that keeps your children safe
As of May 2013 new requirements in the National Construction Code apply to windows in bedrooms and early childhood centres to prevent children falling from windows.
The Protection of Openable windows for all new construction where windows are positioned 2 metres above the ground floor. These windows must be restricted or protected in a way to not permit a 125mm opening and resist a 250N outward force.
KidScreen prevention screens allow you to meet these requirements whilst still maintaining peace of mind that your children are safe with full opening of your window for ventilation.
In NSW window safety laws were passed in parliament for residential strata buildings to adopt these new requirements in new construction through to existing strata buildings.KidScreen Window Fall Prevention
In NSW owners corporations have until 13th March 2018 to install such devices for the protection of openable windows.