Stainless Steel Trench Grates by EJ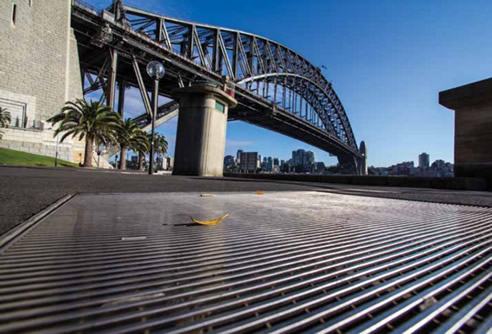 For long lasting stainless steel trench grates, EJ is the premier choice. In service for more than a century, EJ has established a renowned profile as the world leader in access solutions. Stainless steel trench grates by EJ are built with their trademark of high quality, that the industry has come to trust and expect from their extensive catalogue.
Trench grates are a common sight in the urban landscape, seen on pedestrian ways and streetscapes where average traffic is an everyday scenario. EJ settles for only the best quality available. Thus, their stainless steel trench grates are built for superior performance strength and security.
Up Close
EJ harnesses the rugged composition of Grade 304 stainless steel for their specialised line of trench grates. Through a state-of-the-art manufacturing process, EJ maximises the robust build and anticorrosive properties of Grade 304 stainless steel. EJ also manufactures Marine grade 316 stainless steel for specialised applications. The end-result is trench grates with outstanding strength and resilience to facilitate long term service while resisting moisture, saline solvents, and other agents of corrosion even under inclement weather conditions.
Also heel-proof, stainless steel trench grates are highly recommended for applications in building entryways, boulevards, shopping malls, and entertainment venues, such as stadiums and arenas. In addition, they will contribute to a greater stormwater management system, mitigating flooding scenarios for the general safety of facilities and the community.