Ceiling and Wall Acoustic Tiles from Atkar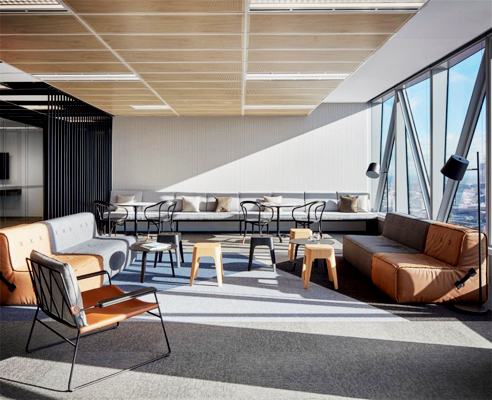 A new open plan office designed to merge staff from three existing companies into the one space to encourage collaboration. A thoughtful design was needed to allow flexibility and cohesion simultaneously eliminating unnecessary disruption that may result from such a move.
With such a demanding brief, acoustics was a high priority to ensure one space could flow seamlessly into the next without the atmospheres overlapping. The integration of Atkar's Au.diTile ensures noise is contained in its space creating a focused workplace high above the hustle and bustle of city life below.
Talk to one of our experts today, call now or visit atkar.com.au.