Find Products Faster with the New Website from EJ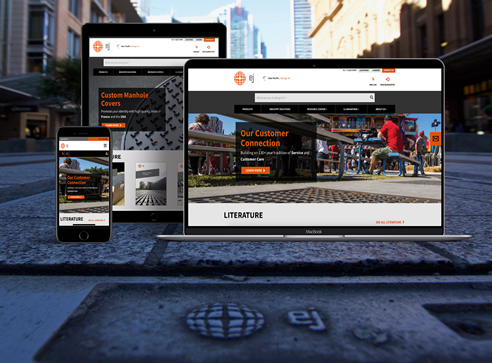 Our New Website Really Gives Us the ej Edge
It's never been easier to source and order the products you need. On our new website you'll see a lot of changes the next time you visit.
For starters, you'll be able to search all the information you need, right there on your mobile. And we've made many improvements throughout the entire site itself, with the addition of videos, briefs on all our lines of access solutions, case studies, downloadable literature like catalogues, and much more.
You'll also find our range of product is bigger and better than you've ever seen. All highest quality from our foundries in the US and France, and we maintain fully stacked and stocked tarmacs of product lines that are most in demand.
Give yourself the ej. Go directly to ejco.com