EJ at Ozwater Conference and Exhibition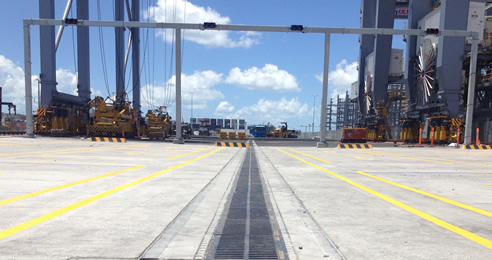 The How-To on H2O At EJ
This year's Ozwater Conference and Exhibition, hosted by the Australian Water Association, was the perfect venue to discover amazing, state of the art solutions for any water sector project challenges.
From the 8th - 10th May at the Brisbane Convention and Exhibition Centre, the EJ Team was there to reveal the latest in innovative solutions from our foundries and factories in France and the United States. Punters were amazed at our latest, technologically advanced iCover, that monitors underground networks remotely on an LPWAN system.
Participants learnt about our hinged ductile iron access covers, manhole safety grates for fall protection, aluminium hatches complete with safety grates and fibre light, but long lasting composite access covers.
Talk to our team at your nearest EJ branch. Call our headquarters on 07 3216 5000.