Tough Exterior Timber Stains from Quantum Timber Finishes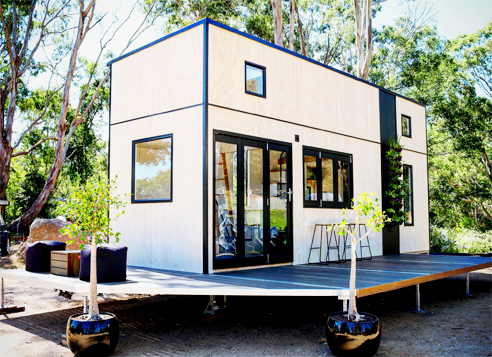 Sowelo Tiny Houses are bridging the affordability gap of the great Australian dream of owning your own home with their beautifully crafted tiny houses. With a clear focus on high quality craftsmanship, contemporary, functional designs that incorporate new, innovative products and materials, these sustainable tiny houses do not minimise on all the luxuries of modern life.
The custom made tiny houses are built on an engineered trailer to avoid costly building permits and development applications. The tiny homes are built using 100% renewable solar energy and offer spacious, affordable, stylish and fully equipped tiny house ready to go. These custom designed tiny homes use sustainable building products and materials that are FSC certified, low or no VOC emissions and industry best practices.