Matt and Gloss Timber Coatings from Quantum Timber Finishes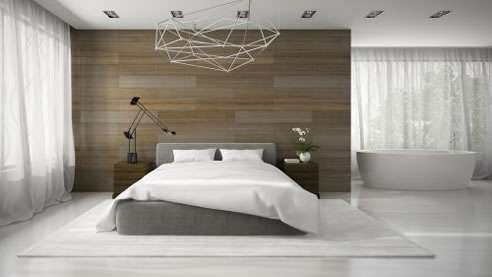 To shine or not to shine? Why not combine both finishes...
As consumers we are spoilt by choice with a wide range of interior timber finishes available in the market. Australia is continually craving for more information and imagery due to hugely popular renovation shows and social media such as Instagram.
Selecting the right gloss level for your timber surfaces will not only depend on the final look you are after, but you will also need to consider the functionality factors of each gloss level for the timber you want to coat.
Differences between Gloss Levels
Quantum's range of MICROCLEAR and INVISISEAL clear timber finishes have been designed to provide varying gloss levels for a range of applications for your home. Being bio based, ecologically sustainable products, these non-toxic, low odour finishes are a safe way to instantly transform a room while protecting your timber finishes.
MICROCLEAR is a single pack, water based, clear urethane for interior and exterior semi shaded timber. Available in matt, satin and gloss, this fast drying urethane ensures multiple coats can be applied in a day. Added UV stabilisers make it low yellowing and it can also be tinted with Quantum's transparent or solid opaque stains to achieve a wide range of colours. Ideal for timber such as furniture, doors, windows, cupboards, storage units and skirting boards. Semi exterior uses include eaves, doors and windows and feature walls.