Durable Linear Surface Drainage System 100 by ACO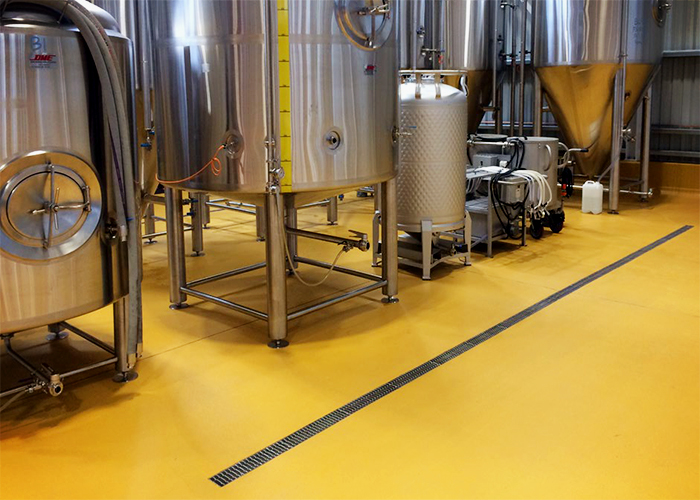 Bright Brewery, Bright, Victoria
The Bright Brewery is a microbrewery specialising in a variety of craft beers using natural ingredients including filtered water and hops sourced from a nearby valley. Located in the picturesque town of Bright in Victoria's high country, Bright Brewery employs 40 locals working in a multi-purpose all weather venue with public seating for 250 people. In 2016, the owners purchased a nearby site in Bright's industrial precinct to build a production brewery known as 'Fred's Shed' which opened in February 2018, tripling the brewery's capacity.
Project Design Brief
A durable linear surface drainage system was required for the new production site and to ensure effective drainage on the level floor, the drainage runs had to have built-in falls. This enabled captured runoff to be directed quickly to the outlet points and underground plumbing. Designers also required grates to be strong enough to withstand the trolley jacks.
ACO's Solution
System 100 with Ladder Antislip grates.
Benefits
The stainless steel channels have a 1% built-in fall enabling efficient drainage to outlets.
The Ladder Antislip grate is load rated to Class D, AS 3996.
All materials are manufactured from Grade 304 stainless steel, which provides a satisfactory level of corrosion resistance to wash down chemicals.
Other ACO Products Used
External trench drains (ACO Drain).
For more product information visit www.acoaus.com.au.